We are a professional dog training service based in San Francisco bay area, specializing in obedience and behavior modification. Our mission is to provide high-quality training for our clients' dogs in order to promote a happy and harmonious relationship between pet and owner. We understand that every dog is unique and so we tailor our training to each individual pup.
Our mission is to provide the highest quality training for all breeds of dogs, from puppies to seniors, with an emphasis on positive reinforcement.
We strive to create a peaceful and positive environment for both the dogs and their owners, and our goal is to help you reach your goals with your pup. We look forward to meeting you and your pup soon!
🡱 Send message with google map application
Training Program For Puppies
Captured Moments in Training
We Provide The Best Dog Training Services Since 1999
Bayk9 is a recognized leader in the industry. We provide positive reinforcement dog training services for all breeds, including service dogs. We offer a variety of dog training methods to suit your needs and lifestyle. I also offer individualized behavior consultations, as well as in-home board and train services. 
So, I would like to say I didn't actually get my dog trained with Paul Miller.
However, because of the way he helped me, I have no intentions of going anywhere else if I ever am in need of dog training. I lost my dog in Stinson Beach, I was worried sick, and felt like I kept hitting dead ends. I live in the East Bay, so I wasn't sure what to do and I had to go back home to go to work. I was told to connect with Paul Miller because he is a dog trainer with dog tracking experience. He made sure I covered all my bases from fliers in the right places in town, connecting me to the local "nextdoor app" neighborhood, to going out on his own with leads and attempting to find my dog for me. Paul Miller has such a kind soul for both man and man's best friend. I am so grateful for his assistance.
Leeza Brizuela
Paul is a master trainer. He doesn't use e-collars or treats to train. He trains dogs with sounds, gestures, and commands. It takes longer to complete training with him than your average kennel trainer, but the training sticks; you won't find yourself a year later wondering why your dog has forgotten the fundamentals. I got a real education from Paul about not only dog behavior but also nutrition. He's unusually kind and insightful, and I trust him implicitly with my dogs.
I have one dog with territorial aggression and another with lung disease. Paul managed to train them both simultaneously even though they had very different needs. They were crate trained within a week, walking comfortably on leashes in a month, and recall dramatically improved not long after. It took about three months before I could trust my aggressive dog again; that's a miracle in and of itself. I'm keeping my dogs in training with Paul three days a week because being around him makes them happier and easier in the world, which improves life for my entire family. Highly recommend Paul.
Katherine de León
We had no idea what we were getting ourselves into when we rescued Roxy. Separation anxiety, fear of social situations with other dogs and people, no drive to play, to name a few challenges. We reached out to Paul, and he really took the time to thoroughly assess Roxy in order to meet her where she was, and move at a safe pace for her so that she trusted him, and explored new situations when she was ready. Paul is extremely knowledgeable and passionate about promoting healthy development and safety for dogs. Not only has Paul helped us learn about training and handling our dog, but Roxy's excitement when she sees Paul on training days could speak for itself. We have a much more confident and playful dog these days, and words cannot express our gratitude for Paul's support!
Victoria Ramia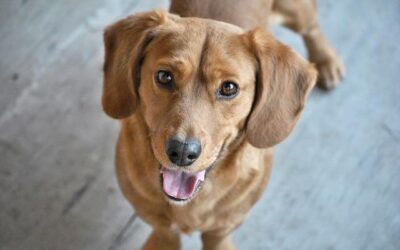 Dogs require a dog language to communicate as they are social animals living in packs. Dogs use a set of standard signals to communicate with one...
read more